Title image courtesy of @onleaks
This year's list of flagship smartphones seems to be an increasingly tight space to be in. I remember back in the day when there were about four flagship phones (Apple iPhone, LG G series, HTC One something and the Samsung Galaxy S series). But actually, there's always been one phone with specifications and intrigue sitting head and shoulders above the rest.
The Samsung Galaxy Note series has been that consistently premium device that's had it's cult following right from the start. And this year, I doubt there'll be any let-up in it's interest (not least because this year, for the first time, there's more than one size!!!)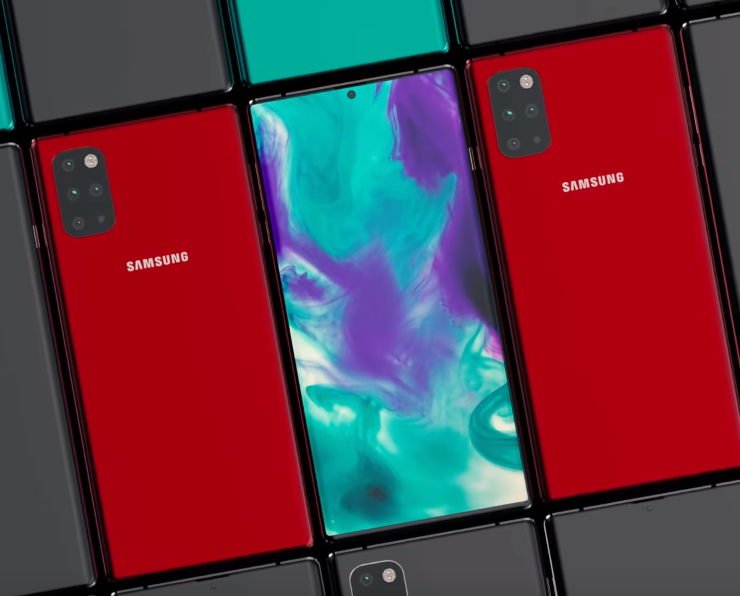 So what do we know so far?
1 – Release date
This date changes each year, obviously, but it's almost always been in August. This year will be no different. Sources are currently stating that the 7th August is the date to put in your diary
2 – Cost
Oh my. It'll be far more than any of us want to admit we'd ever pay for just a hunk of metal and glass! Last year's Note 9 was £899 in the UK for the 128GB/6GB model and £1,099 for the 512GB/8GB model. This year will not see a drop in price. Clearly. Expect to pay around £999 for the "pro" version this year.
3 – Variants
Woah, what did you say? A "Pro" version??
Each year there've been a number of different versions available, but these are almost always just about the memory / storage space differences (except for the Edge version released a few years ago). This appears to be changing this year. The rumour-mill appears to suggest we'll be getting at least two versions of the actual frame, with a third version sporting 5G. The standard size will be 6.25″ with the larger, "Pro" version weighing in at 6.75″.
Expect the storage space to start at around 256GB…
4 – Specifications
This is where things start getting a bit more fluffy. Since there are different variants coming this year, it's a little difficult to say which will have what. We're expecting the "Pro" to have an SD card slot, because 256GB just isn't enough… I'd be very surprised if the standard version gets this – Samsung are, after-all, trying to make you buy the "Pro" version.
Samsung made a huge leap in terms of battery capacity last year. Don't expect there to be a similar leap this year. The Note 9 had near-class leading battery performance (beaten only by oddballs like the superb Huawei Mate 20 Pro), so we'll see the Note 10 having a minor increase, if at all. There are leaks suggesting that we may see 4500mAh capacity with 25w fast charging, but I'm a bit sceptical we'll see this in the "Pro" myself.
The S-pen will not have a camera inside. Lets just get that straight, ok? Good. Moving on…
What is also quite apparent from various sources is that the Samsung Galaxy S10 will not have a headphone jack. Mourn the loss people, you'll come to terms with it (eventually).
Coming under the "interesting, but not a biggie" banner, it's said that Samsung will continue their variable aperture development with the Note 10, having three stages: F1.5, F1.8 and F2.4
So that's it for now. Did you expect anything else on Samsung's true 2019 flagship? Will you be buying it? Let me know in the comments below.